Welcome to BMI®
Our expertise in the drinking water industry runs deep. Whether you need backflow assembly testing, cross connection surveying, training for certification, help with Safe Drinking Water Act compliance, program development, or any other water quality issue, BMI has got you covered. Our entire team has a passion for protecting drinking water through education and action.
BMI's 1st Annual Waterworks Symposium
Responding to Active Threats + Emergency Response Planning for Water Suppliers
November 2, 2017
8:30 AM - 4:30 PM
Four Points at Sheraton Hotel, 1919 NE 181st Ave, Portland OR 97230
Please join us for a day of dynamic speakers, relevant topics, networking, and more...all while earning CEUs. Lunch is included!
(0.7 CEUs pending in Oregon and Washington)
Cost: $125 per person, payable at time of registration
Click HERE to register or call us at 800-841-7689 x101
A block of hotel rooms has been reserved for this event. Contact the hotel directly at (503) 491-1818 to arrange your accommodations.
BMI Flash Cards for the Water Industry

Knowledge is one of the keys to success. Our virtual flash cards are the perfect way to fit study time into your life. Install the trial version now, and stay tuned for the full release on November 15!
BMI on Google Play
Cross Connection Software
BMI's Cross-Track is the most user-friendly software program on the market for managing your entire Cross Connection Control and Backflow Prevention Testing Program. This valuable tool will keep you organized and efficient so you can better protect your community's drinking water. Check it out over on our Software page!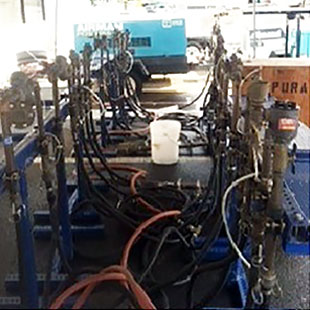 From computer software to backflow testing kits to training manuals, our carefully-selected catalog of products will help you work smarter, not harder.