CROSS CONNECTION SERVICES
Give us a call 503-255-1619 or email us bmi@bmibackflow.com for more information about these services.
Backflow Testing Program Management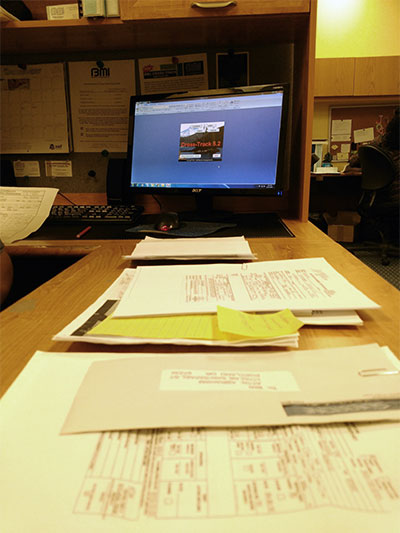 Managing a successful backflow assembly testing program can be very challenging - many water systems need help. BMI has drawn on over 30 years of experience to address the frustrations of running a smooth, accurate program. BMI can completely relieve you of time-consuming tasks like tracking assemblies, mailing notices, being the point of contact for your customers answering their questions, handling complaints, updating and documenting customer information, following up with Backflow Assembly Testers, and initiating enforcement actions. With BMI managing your testing program, you can enjoy peace of mind and have more time to devote to your water system's daily operations.
Cross Connection Services
BMI prepares comprehensive cross connection control plans to protect your public water system and meet state regulations. The following individual services are also available:
Prepare & Submit an Annual Summary Report
Implement & Maintain a Cross Connection Control Program
Write an Ordinance, Code, By-Law, Resolution or enabling authority
Create a Public Education program
Write your Standard Operating Procedure manual
Survey for cross connection hazards
Cross-Track Software, managed by BMI
And contract backflow assembly testing
Program Development
If you are struggling to implement or maintain a successful Cross Connection Control Program, you're not alone. The dedicated staff at BMI can help! When you partner with BMI, your water system's CCCP will meet state regulations, cost just pennies on the dollar, be simple to manage and maintain, and be legally-defensible (that's a big one).
Public Education Packets
We all know there are many challenges faced while running a water system. One of the largest and most important aspects of operations is public education. It is imperative to keep yourself, the staff and, most importantly, your water users educated on evolving concepts and current issues. An educated public is more likely to be a cooperative public; we fear what we know nothing about. Public education can also share the liability which some issues, such as cross connections, bring to a water system. BMI recommends starting with education for your staff and leadership, such as boards, directors and council, before distributing public education materials to your customers. We have several packages that will address both these groups with customized material specific to your water system.